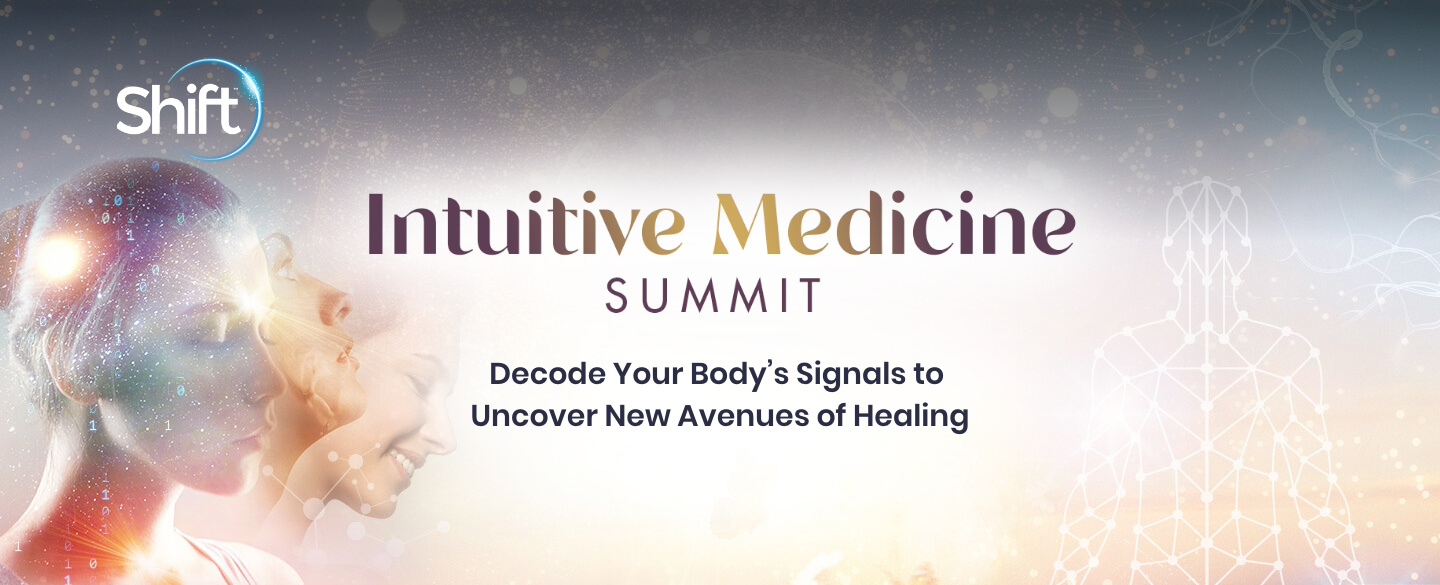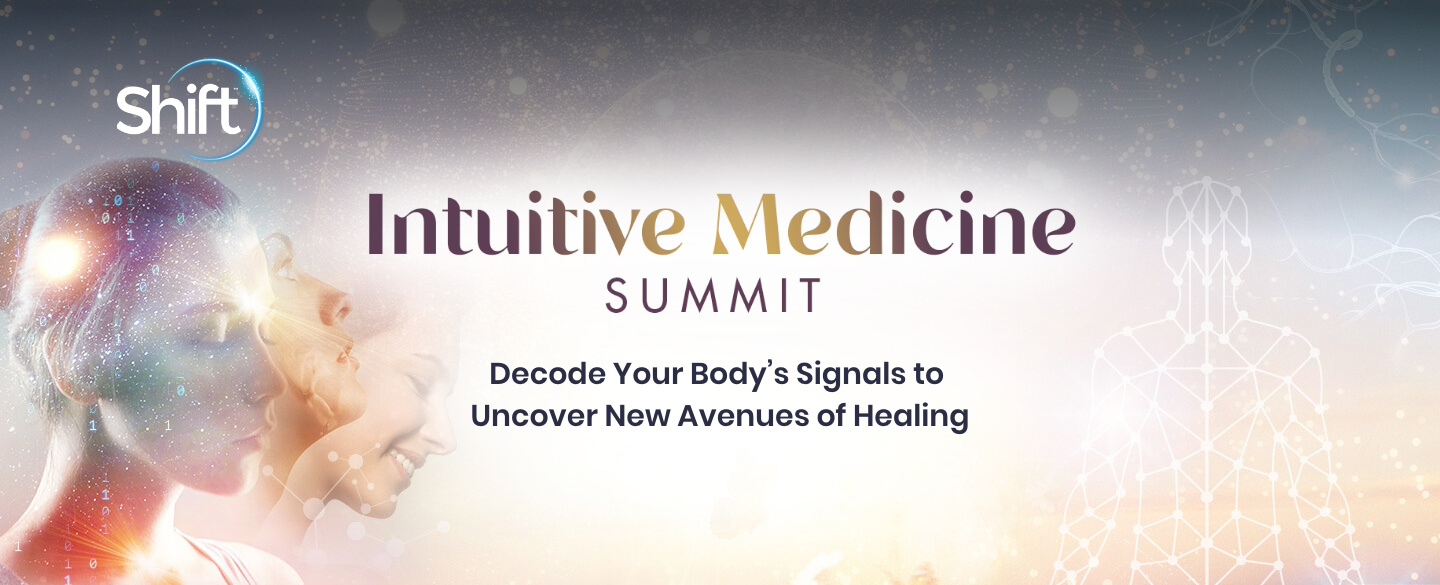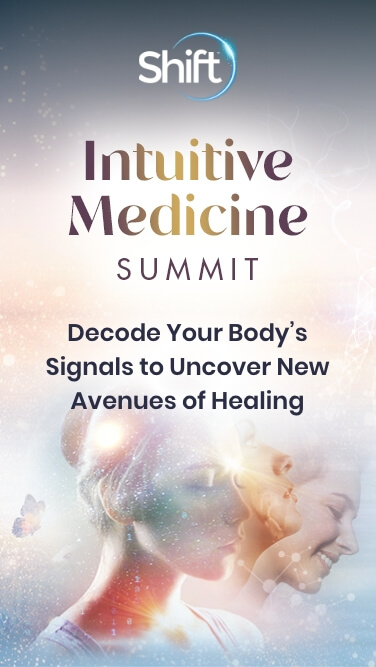 In this groundbreaking series you'll…
Practice energy-based techniques, philosophies, and wisdom traditions to tap into your intuitive healing capabilities
Identify, translate, and transmute the emotional underpinnings of your symptoms
Deepen your relationship with your body and build a trusting friendship with your senses
Discover classical divination, intuition, and psychic skills to address persistent illness and mystery symptoms
Illuminate new avenues of healing to form an exit plan out of circular symptoms or downward spirals
Understand body signals and classical disease symbology
Build confidence in identifying root causes and take powerful action toward healing
Hear the latest scientific studies validating medical intuition
And much more…
Tap Into Your Body's Wisdom
Sign up now to receive these FREE recordings and to be notified about our next Intuitive Medicine Summit series:
The Terrain of Intuition in a Cultural Brain with Dr. Mario Martinez
Medical Intuition: A Visionary Path to Wellness with Wendie Colter
Featured Speakers

Suzanne Giesemann

Dr. Divi Chandna

Dr. Mario Martinez

Wendie Colter

Dr. Natasha Fallahi

Peng Roden Her, L.Ac

Ellen Meredith

Dr. Titus Chiu

Tina Zion

Dr. Keesha Ewers, PhD, ARNP-FNP-C, AAP, IFM-C

Rev. Tiffany Jean Barsotti, PhD

Andree LeRoy, MD

Masami Covey, M.S., FNTP

Dr. Lewis Mehl-Madrona

Dr. Gail Jett, RN, FNP, LMT, EEM-AP

Hilary Crowley

Farzana Nayani

Dr. Maria T. Gentile

Kim Chestney

Dr. Jennifer Lisa Vest

Katie Beecher, MS, LPC

Gabriel Wade, MD

Jyoti Patel MD, FAAP, FACP

Cay Randall-May, PhD

Jolé Gabrielle, Medical Intuitive

Nancy Mello

Sherrie Dillard

Aki Hirata Baker

Elizabeth Thorson RN, Medical Intuitive

Dayna Macy

Manu Del Prete
With Host:
Lisa Bonnice
Award-Winning Author and Program Host at The Shift Network
And Guest Host: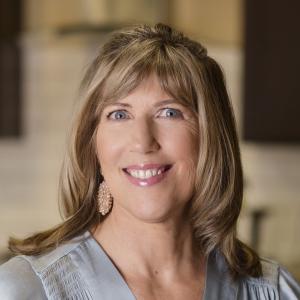 Marie Manuchehri
Registered Nurse and Energy Medicine Healer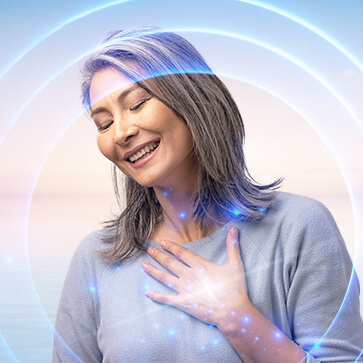 Activate Your Inner Intuitive Healer
Imagine what optimal health looks like for you…
… and picture yourself becoming an expert at understanding your body's unique signals. If you feel off balance, you refer to your own inner wisdom for guidance on identifying triggers and preventing patterns from repeating.
Studies show that at least one-third of somatic symptoms presented in primary care are medically unexplainable. Some chronic symptoms may persist despite rigorous testing, lifestyle changes, or ongoing treatment.
Research is now revealing that some physical conditions can be triggered by emotional and spiritual imbalances. By cultivating self-awareness and applying self-healing techniques, you can practice a more holistic approach to overall wellness. Anyone can learn how to interpret their body's natural communication style.
Intuitive medicine is a form of alternative healing that you can use alongside traditional medical treatment. You can practice becoming your own medical intuitive by exploring ancient and scientific healing techniques to deepen your relationship with your body. Intuitive medicine offers simple practices for identifying, translating, and transmuting the underlying causes of your body's symptoms.
The Intuitive Medicine Summit series will illuminate new avenues of healing and tools to address chronic illness. Our extensive line-up of over 30 medical experts, health practitioners, intuitive clinical researchers, Reiki healers, and masters of the psychic arts will help you explore the healing power of intuitive medicine through daily meditative routines, Eastern and Western medicinal tools, and energy healing techniques.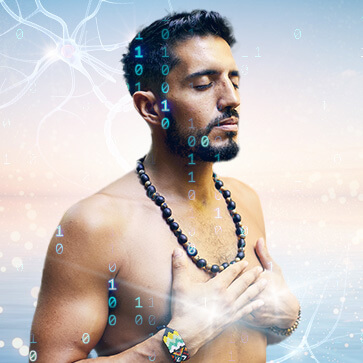 Our intuitive medicine experts will guide you through a variety of experiences, including…
| | |
| --- | --- |
| | Suzanne Giesemann will teach the 3 principles leading to balance and self-healing, plus techniques to tap into your intuition. |
| | Dr. Titus Chiu will reveal how to activate your vagus nerve to relieve brain stress — and unlock your intuition, creativity, and healing potential. |
| | Wendie Colter will show you how to apply medical intuition to all aspects of healthcare by revealing the underlying causes of illness, imbalance, and disease. |
| | Tina Zion will discuss how you can discover illness in your physical body, emotions, energy field, and past lives. |
| | Peng Roden Her will share how you can observe common patterns, loops, signs, and symptoms to align with your highest sense of self. |
| | Dr. Natasha Fallahi will outline the 6 types of sensitivity — and show you how to embrace your type as a healing superpower. |
| | Ellen Meredith will demonstrate how to use energy medicine to build stability — and work from the inside out to awaken your built-in guidance system. |
| | Dr. Keesha Ewers will explain how to engage the gifts that can come from trauma — and use them to address habits, relationships, and chronic disease. |
| | Dr. Divi Chandna will provide insight on how you can observe, heal, and hold space for pain, love, and subtle patterns in your body. |
| | Dr. Mario Martinez will share why intuition is the highest coherence of mind and body – and how you can find meaning in your biological responses. |
| | And much more… |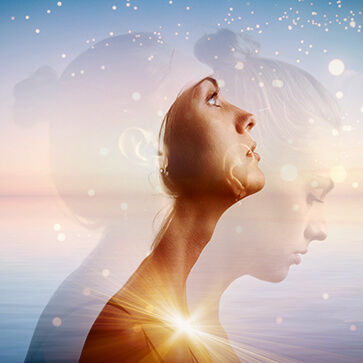 Tools for Translating Your Body's Symbolic Language
The body often communicates in subtle, mysterious ways. Your recurring symptoms may offer a coded map toward deeper levels of self-awareness and healing. By becoming your own medical intuitive, you can chart your course toward wholeness and vitality.
Intuitive medicine can be used in partnership with your healthcare provider to pinpoint and address chronic, undiagnosed health issues. By reading your body's unique signals and cues, you can connect with your intuition and develop stronger trust in your innate healing capabilities.
During the Intuitive Medicine Summit series, you can practice developing an exit plan out of circular symptoms and downward spirals. Both novice and experienced medical practitioners can supplement their healing journey by applying divination, intuition, and psychic skills to address persistent illness.
You'll encounter illuminating conversations with physicians, educators, medical intuitives, lightworkers, health practitioners, and energy healers. Their remarkable leading-edge research and recovery stories can offer comfort, hope, and support, enabling you to harness the power of your inner wisdom and truly own your health.
Here's what participants had to say about previous years' Intuitive Medicine Summit...
"Very empowering and affirming to be reminded that what I sense from my own body has merit."
Very empowering and affirming to be reminded that what I sense from my own body has merit. This summit gave me new tools, contacts, and information to continue to honor both my body and myself as an empath.
— Erika Russell, Los Angeles
"I was excited for the Intuitive Medicine Summit — and it did not disappoint!"
I attended the Science of Healing Summit earlier in the year which was absolutely amazing, so I was excited for the Intuitive Medicine Summit — and it did not disappoint! Once again, a wide range of topics were discussed by the incredible experts and teachers. They provided highly valuable knowledge and insights which I've since shared with family and friends. We are all looking forward to the next summit!
— Anamika, New Zealand
"A heartfelt thank you for making this summit with so much knowledge and wisdom."
A heartfelt thank you for making this summit with so much knowledge and wisdom. Incredible. It's still swirling around in my head, body, and heart. I enjoyed all the sessions. Some spoke more directly to my body and heart with a deep impact — in particular, sessions where the speaker included exercises and movements. It makes it easier to implement it directly into my everyday life. Much love!
— Sonja, Denmark
"My heart and soul were bouncing up and down hearing all this wisdom, sincerity, and depth."
I felt like I was in Heaven, being surrounded by like-minded people all this time. My heart and soul were bouncing up and down hearing all this wisdom, sincerity, and depth. Thank you, Lisa, for moderating such an event, and thank you everybody for putting your efforts into sharing love. All the best to all of you!!!
— Jurate, Lithuania
"It was worth every minute of listening!"
So grateful for the summit. It gave me a lot of understanding, a lot of clarity for everyday life. Lisa the moderator had great questions! It was worth every minute of listening!
— Ines, Slovenia
"This was the best event of its kind I have ever participated in, and I've done a lot."
The speakers all knew their stuff and had their own corner of expertise. Lisa did a great job of engaging with them with meaningful questions and staying out of the way otherwise. All of the issues that I have currently happening were all addressed in this summit. I loved that the focus was finding how you can apply what the speakers were addressing to yourself and your own self-care. This was the best event of its kind I have ever participated in, and I've done a lot.
— Walter, Novato, California
"I feel much more connected intuitively, and have a heightened perspective to pursue this field of study to heal myself and others alike."
The summit compilation of presenters and informational sessions were fabulous. I learned so much in such a short period. The materials reviewed and ideas shared provided a full course of intuitive education in a short week. I feel much more connected intuitively and have a heightened perspective to pursue this field of study to heal myself and others alike. I am a registered nurse and learned here of spiritual experiences I'd encountered in my practice, but was unaware of the accurate label of intuitive healing. Thank you, Shift Network!
— Dashawn Johnson, RN, Los Angeles, California
"Totally enjoyed the speakers and the variety of topics covered throughout the summit."
Totally enjoyed the speakers and the variety of topics covered throughout the summit. Well done, Shift. There's never been a better time to promote natural healing. Looking forward to next year.
— Jenny Dodd, Melbourne, Australia
"This was a great event and I very much appreciate The Shift Network's philosophy of free access for several days."
This was a great event and I very much appreciate The Shift Network's philosophy of free access for several days. This makes these talks available to all, not just those with disposable income. I recommended the event to several friends even after it had begun. And I plan to listen further and share with different groups of mine.
— Sally, Colorado
"This was such a fascinating summit!"
This was such a fascinating summit! I loved every minute of it... all the speakers and topics. I was overwhelmed by the wealth of information that was shared during this 5-day event, a lot of it new to me. I'll be following many of the participants from now on!
— Marge, Canada
Co-Sponsors