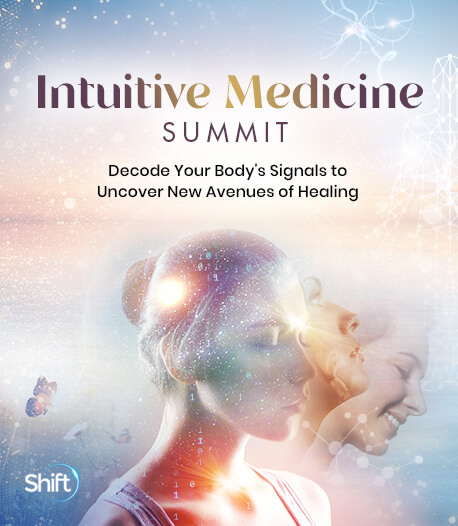 Program & Replays

Healing With Help From the Otherside
Broadcast on July 25, 2022
With Marie Manuchehri, RN
Hosted by Lisa Bonnice
Many times loved ones who no longer live on Earth are available and ready to help with an energy session for their friend or family member. Marie Manuchehri, RN, teaches us that their ability to experience the energy and assist in its movement far surpasses any current human method. Their interaction during the session can be transformative, providing massive shifts in consciousness and subatomic particle health. The being on the Otherside does not require healing from humans but freely chooses to assist. These moments are precious.
In this session, you'll discover:
Those no longer living on Earth have access to all of our past lives, leading to the depth of their ability to assist
Truth forms a high vibration when those we love who have crossed over share their knowledge and new perspectives
When one is intuitive, connecting to those on the other side can be a common experience
The opinions expressed here are those of the author/presenter and are not representative of Shift Network employees, customers, or other presenters.
Love this Speaker and What They Have to Say?
It can be yours to keep... forever.
Get lifetime access to the summit and bonus material by upgrading now!
UPGRADE HERE
Marie Manuchehri, RN
Energy Medicine Healer & Medical Intuitive
Marie Manuchehri, RN, is an energy medicine healer who bridges the gap between conventional and holistic medicine. She was raised in a family that valued preventive medicine, but it was during her work as an oncology nurse that she discovered and developed her skills as an energy medicine practitioner. The hospital turned out to be the ideal place to understand the energetic relationship between health and disease.
A self-taught healer, Marie learned to connect conventional medicine's understanding of disease (as it was described in a patient's chart), to what she could intuitively understand about a patient's condition related to his or her energy system. She learned to identify the stagnant energy of disease and move it out of the body, making room for healthier energy to move in and work its healing magic. During this time, Marie discovered she was a medium (having the ability to connect with those on the other side of the veil.) She uses her talents as an energy medicine practitioner and medium to help people heal their wounds and expand their consciousness.
Marie's private practice includes thousands of clients from across the world. She has a weekly radio show called Where Energy and Medicine Meet, is the author of Intuitive Self-Healing, and has a CD series called How to Communicate With Your Spirit Guides.