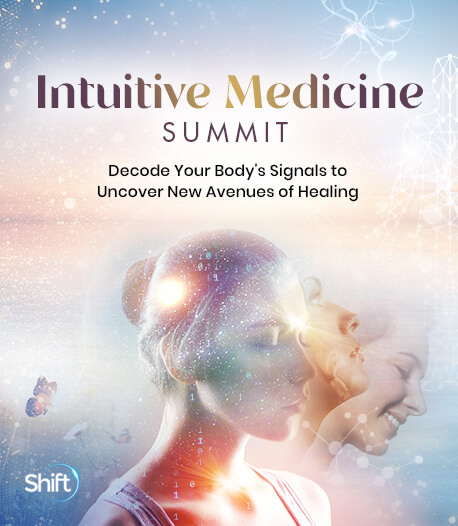 Program & Replays

The Link Between Childhood Trauma, Intuitive Abilities, and Adult Illness
Broadcast on July 25, 2022
With Dr. Keesha Ewers, PhD, ARNP-FNP-C, AAP, IFM-C
Hosted by Lisa Bonnice
Everyone has experienced trauma. Trauma can be experienced as physical, mental, emotional, and spiritual. Dr. Keesha Ewers discusses how these traumas get hooked to the feeling/emotion and sympathetic nervous system response we had at initial wounding and then create a "button" that can be pushed throughout the entire lifetime of the one who experienced the hurt. This leads to illness, chronic disease, relationship problems, and habits of self-neglect, sometimes even early death.
In this session, you'll discover:
Everyone Has Trauma
Past Childhood Trauma Can Be Healed
Trauma Changes Your Brain Architecture
The opinions expressed here are those of the author/presenter and are not representative of Shift Network employees, customers, or other presenters.
Love this Speaker and What They Have to Say?
It can be yours to keep... forever.
Get lifetime access to the summit and bonus material by upgrading now!
UPGRADE HERE
Dr. Keesha Ewers, PhD, ARNP-FNP-C, AAP, IFM-C
Board-Certified Functional & Ayurvedic Medicine Practitioner
Dr. Keesha Ewers is board certified in functional medicine and Ayurvedic medicine, a Doctor of Sexology, a trauma informed psychotherapist, family practice advanced registered nurse practitioner with a specialty in integrative medicine, a MAPS certified MDMA assisted psychotherapy therapist, a conscious dying doula, and the founder and medical director of the Academy for Integrative Medicine Health Coach Certification Program.
Keesha has been in the medical field for over 30 years. After conducting the HURT Study in 2013 (Healing Un-Resolved Trauma), she developed the HURT Model for understanding how past childhood trauma impacts adult health. This led to the creation of the Freedom Framework that she used to reverse her own autoimmune disease and now has used to help hundreds of her patients do the same. She created the Healing Trauma Through the Chakra System online program and the You Unbroken online program for patients to heal their own trauma and the Mystic Medicine deep immersion healing retreats she leads at her home outside of Seattle, WA.
Dr. Ewers is a popular speaker, including at Harvard and from the TEDx stage, and the best-selling author of Solving the Autoimmune Puzzle: The Woman's Guide to Reclaiming Emotional Freedom and Vibrant Health; The Quick and Easy Autoimmune Paleo Cookbook: Anti-Inflammatory Recipes with 7 Ingredients or Less for Busy People; and Your Libido Story: A workbook for women who want to find, fix, and free their sexual desire. You can listen to her Mystic Medicine Radio Show and find her programs at www.DrKeesha.com.