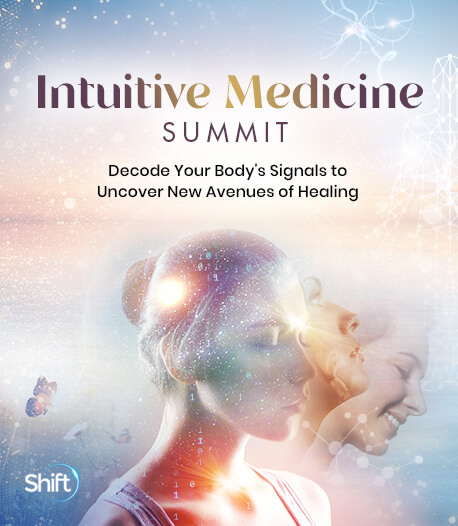 Program & Replays

National Organization for Medical Intuition: Bringing Medical Intuition Into Healthcare
Broadcast on July 26, 2022
With Cay Randall-May, PhD & Dr. Maria T. Gentile & Rev. Tiffany Jean Barsotti, PhD & Wendie Colter & Elizabeth Thorson RN, Medical Intuitive
Hosted by Lisa Bonnice
The National Organization for Medical Intuition (NOMI) was formed by a working group of professional medical intuitives. NOMI is dedicated to the advancement of professional medical intuition, and envisions a world where medical intuitive practitioners are accepted in clinical healthcare as well as in private practice. NOMI strives to assure the safety and wellbeing of the public by promoting standards of practice for medical intuitive practitioners, along with outreach and community building.
In this session, you'll discover:
The mission and goals of NOMI
How Medical Intuition can support clinical healthcare
NOMI research on Medical Intuition
The opinions expressed here are those of the author/presenter and are not representative of Shift Network employees, customers, or other presenters.
Love this Speaker and What They Have to Say?
It can be yours to keep... forever.
Get lifetime access to the summit and bonus material by upgrading now!
UPGRADE HERE
Cay Randall-May, PhD
Intuitive Consultant and Medical Intuitive, Board Member and Secretary to NOMI
Cay Randall-May, PhD, has been an intuitive consultant and medical intuitive for more than 40 years.  She has clients throughout the world and has been recognized by many prominent authors in the field.  After graduating from the University of California, Berkeley with her master's and doctoral degrees in entomology, she taught college courses on many topics related to biology, natural history, and anatomy/physiology (including human anatomy to first responders.) She has also taught a wide range of metaphysical and spiritual classes, and became an interdenominational ordained minister in 1982.  Her role as wife, mother, grandmother, and great-grandmother has always been her first priority — most challenging and rewarding.
Cay is the author of several books, including Inner Visions of Matter and Subtle Energy... Healing and the Creative Response... and The Intuitive Career.
Dr. Maria T. Gentile
Dr. Physician
Dr. Maria T. Gentile graduated from the UNTHSC - Texas College of Osteopathic Medicine in 2000. She completed a rotating internship and an OMM residency at St. Barnabas Hospital in the Bronx, NY. Dr. Gentile is board certified in NMM/OMM by the AOBNMM, in holistic medicine by the American Board of Integrative and Holistic Medicine and in integrative medicine by the American Board of Integrative Medicine. She has also completed certifications in homeopathy and in medical intuition.
Dr. Gentile founded Colorado Osteopathic and Integrative Medicine Associates in 2006, where she served as director until she retired from practice in December 2020. She has held leadership positions in the Colorado Society of Osteopathic Medicine, the Rocky Mountain Chapter of the AAO and the Osteopathic Cranial Academy. She is a member of the American Osteopathic Association, American Academy of Osteopathy, Osteopathic Cranial Academy, and the Academy of Integrative Health and Medicine. 
Dr. Gentile practiced traditional osteopathic medicine in an integrative group practice. She has been dedicated to the integration of standard and alternative medical treatment in supporting her patients along their journey toward health. 
Rev. Tiffany Jean Barsotti, PhD
Medical Intuitive, Spiritual Counselor & Researcher in Biofield Sciences
Rev. Tiffany Barsotti, PhD, is a renowned medical intuitive, spiritual healer, and a clinician and researcher of subtle energy, biofield therapies, and energy psychology. She serves as an integrative practitioner, working alongside physicians and other allied health professionals. 
She received her Masters of Theology in Energy Medicine with special emphasis in Medical and Spiritual Counseling from Holos University Graduate Seminary, and was personally mentored by the school's founders, Dr. C. Norman Shealy and Caroline Myss. To advance her clinical and research activities, she uses biofield devices to measure the human biofield and subtle energy interactions related to mind-body mechanisms. 
Tiffany has presented her work at numerous venues, including the annual Science of Consciousness Conference, the Academy of Integrative Health and Medicine Conference, and The Chopra Center for Wellbeing. She is a visiting scholar at the University California San Diego's School of Medicine. 
She's published scientific papers in prominent integrative medicine journals, sharing co-authorship with Deepak Chopra, MD, and other clinicians and scientists from prominent U.S. academic institutions. She is a favorite on Gaia TV and was recently featured in The Shift Network's Science of Healing Summit.
Wendie Colter
MCWC, CMIP, Founder/CEO of The Practical Path, Inc.
Wendie Colter is founder and CEO of The Practical Path, Inc., presenting intuitive development programs for wellness professionals and the general public. Her accredited certification program, Medical Intuitive Training™, has been pivotal in helping holistic health professionals from every discipline develop and optimize their intuition.

Wendie is an invited speaker and instructor at prominent integrative healthcare organizations and serves on the BioEnergy & Health Committee of the Integrative Health Policy Consortium (IHPC). Her trailblazing research on medical intuition is published in the peer-reviewed Journal of Alternative and Complementary Medicine. She is the author of the groundbreaking book Essentials of Medical Intuition: A Visionary Path to Wellness. 

A certified medical intuitive practitioner and master certified wellness coach, she has maintained a thriving private practice for more than 20 years. The company name reflects her mission to fuse spiritual wisdom traditions with constructive, real-world results.
Elizabeth Thorson RN, Medical Intuitive
Medical Intuitive & Intuitive Consultant
Elizabeth Thorson's journey began before age 5, as she became aware of her intuitive abilities, but lacked the life experience and vocabulary to articulate what she was seeing and hearing. As a young adult, she chose a traditional career in the healthcare field, working exclusively in critical care as an RN. This choice provided the opportunity to utilize her medical background in conjunction with her Medical Intuitive skill set as a critical care nurse for over 25 years. The healthcare environment essentially became her laboratory. Since 1985 she has been on an accelerated trajectory incorporating science, technology, business strategizing, alternative/energy medicine, remote viewing, mediumship, energy healing, quantum physics, quantum mechanics, astrology, and metaphysics into her ever-expanding practices. 
Her training and education span a wide range within the field of energy medicine and metaphysics. She graduated from an intensive 4-year program in Intuition Science & Medical Intuition and was certified by Caroline Myss, Ph.D., as a Counseling Intuitive as well as an Archetypal Counselor. As a healer, she is a Reiki Master and has studied numerous healing modalities which over time have blended. Since 1995 she has worked weekly with a small group of intuitives, expanding their spiritual and intuitive skill sets into new arenas of intuitive growth.
Astrology has provided Elizabeth with a tool to look at one's spiritual & soul contract for this Earth Life experience, showing both gifts and challenges. When combined with one's intuition it weaves a marvelously deep and intimate story of one's spiritual contract. 
Elizabeth feels intuition is a skill set not a gift and everyone's intuition radar is unique to them. She has seen this uniqueness demonstrated through teaching intuition development and fostering budding medical intuitives over the years. With any skill, practice is essential to fine-tuning any skill set, and the health care environment she was privileged to work in provided that opportunity.
She strongly believes that everyone is intuitive and that some people come in hard-wired, and others just need to have their wires connected.