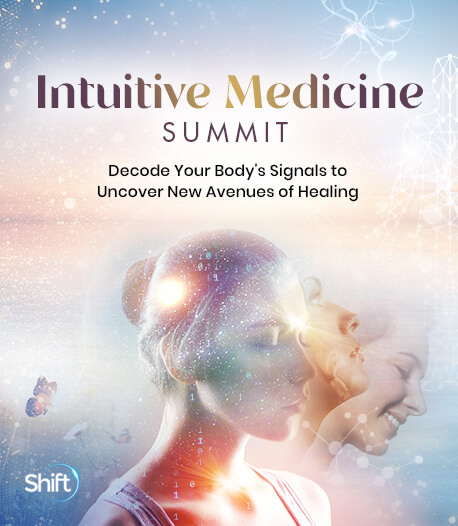 Program & Replays

Over 25 Years in Health Care as a Medical Intuitive
Broadcast on July 29, 2022
With Elizabeth Thorson RN, Medical Intuitive
Hosted by Lisa Bonnice
Elizabeth Thorson explores the joys and challenges of being a medical intuitive working in health care for the past 25 years. The stories are personal, unique, and speak to the range of roles medical intuitives may play in modern health care, both in a clinical setting, in primary care, and in private practice. Utilizing intuition in health care is not something new but rarely gets talked about.
In this session, you'll discover:
The challenges and joys of using medical intuition in a critical care setting
How a health care environment, especially in critical care, may serve as a laboratory for medical intuitive skill development
Insights from a medical intuitive on NDE and soul survival
The opinions expressed here are those of the author/presenter and are not representative of Shift Network employees, customers, or other presenters.
Love this Speaker and What They Have to Say?
It can be yours to keep... forever.
Get lifetime access to the summit and bonus material by upgrading now!
UPGRADE HERE
Elizabeth Thorson RN, Medical Intuitive
Medical Intuitive & Intuitive Consultant
Elizabeth Thorson's journey began before age 5, as she became aware of her intuitive abilities, but lacked the life experience and vocabulary to articulate what she was seeing and hearing. As a young adult, she chose a traditional career in the healthcare field, working exclusively in critical care as an RN. This choice provided the opportunity to utilize her medical background in conjunction with her Medical Intuitive skill set as a critical care nurse for over 25 years. The healthcare environment essentially became her laboratory. Since 1985 she has been on an accelerated trajectory incorporating science, technology, business strategizing, alternative/energy medicine, remote viewing, mediumship, energy healing, quantum physics, quantum mechanics, astrology, and metaphysics into her ever-expanding practices. 
Her training and education span a wide range within the field of energy medicine and metaphysics. She graduated from an intensive 4-year program in Intuition Science & Medical Intuition and was certified by Caroline Myss, Ph.D., as a Counseling Intuitive as well as an Archetypal Counselor. As a healer, she is a Reiki Master and has studied numerous healing modalities which over time have blended. Since 1995 she has worked weekly with a small group of intuitives, expanding their spiritual and intuitive skill sets into new arenas of intuitive growth.
Astrology has provided Elizabeth with a tool to look at one's spiritual & soul contract for this Earth Life experience, showing both gifts and challenges. When combined with one's intuition it weaves a marvelously deep and intimate story of one's spiritual contract. 
Elizabeth feels intuition is a skill set not a gift and everyone's intuition radar is unique to them. She has seen this uniqueness demonstrated through teaching intuition development and fostering budding medical intuitives over the years. With any skill, practice is essential to fine-tuning any skill set, and the health care environment she was privileged to work in provided that opportunity.
She strongly believes that everyone is intuitive and that some people come in hard-wired, and others just need to have their wires connected.